Top performance figures
1.5bn
notifications per year
60 000
transactions per day
Your Platform.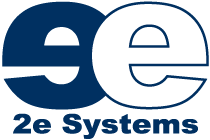 Your Choice.
Seamless Passenger Experience

Bookings. Check-in. Ancillary sales. Personalized offers. Merchandizing. Notifications. One platform.

Convenient & Mobile


Responsive web design, mobile apps and chatbots connect with your passengers and crew. Anytime. Anywhere.

Happy Passengers.
Happy Crew.

Robust communication systems keep customers and staff engaged and informed throughout the end-to-end journey.

Custom Solutions: Take only what you need

Choose only the platforms, modules and features that support your business needs.
Incremental Revenue

Maximize revenue through ancillary sales, personalized offers, and distressed inventory specials.

IROPS Recovery

Get your planes back in the air faster and reduce operational costs, with automated passenger and crew notification systems.

Versatile & Scalable

Solutions that fit into your environment and grow with your business. Any size. Any host system. Any volume.

Flexibility & Control

Maintain your solution with eeManager. Gain insights into passenger and crew behaviors and adjust day-to-day business rules.
Testimonials
We've been extremely impressed with the performance of 2e Systems in implementing the new web check-in platform. The delivery of the system went very smoothly, thanks to the collaborative relationship we've enjoyed with 2e from the beginning.

Philipp Federer, Head of Ground Operations, Edelweiss Air
2e's web and mobile solution is completely flexible and adapts well to Croatia Airlines' dynamic business model. For customizations, 2e always responds to our requests quickly and efficiently. Problems, if any, are also solved quickly and with great attention. The team is highly competent in online aviation solutions. We highly recommend 2e as a partner.

Andrea Galovac, Head of Passenger Information Systems Support, Croatia Airlines
We were searching for a strong and focused technology partner to establish our Flight Update Service. By this time we already had proven excellent experience with 2e Systems and its sophisticated solution finding approach. The experience gained in this project documents 2e Systems is the best choice possible for this service. With its flexible, intuitive product we are able to meet the demands of fast paced, modern communication and honor our service commitment to our customers.
By implementing the excellent eePaxConnect solution we are able to stay in close contact with our customers in any possible operational condition. eePaxConnect assures customers are informed about any crucial flight modification within the operational window automatically. This service is a significant support in providing reliable customer service and increasing customer satisfaction value tremendously.

Doreen Sonnabend, Project Manager Central Passenger Services in Airport Operations, Air Berlin
2e Systems has been a committed partner in providing our passengers with flexible and reliable check-in options. Their multi-DCS platform ensured our customers experienced no disruption during our migration to a new system. Their versatility was central to enabling us to maintain our ongoing commitment to service quality.

Achim Schneider, Head of Ground Services Development, Swiss International Air Lines
2e Systems has been a key partner for the past 11 years and have consistently and reliably supported our eCommerce objectives and digital evolution. Our respective teams work in close collaboration and this partnership has enabled significant growth in online sales and merchandising.

Michael Hauer, eCommerce Specialist, Project Management, Austrian Airlines