eePaxSuite
The Ultimate Digital Travel Experience
Seamless Passenger Experience

Bookings. Check-in. Ancillary sales. Personalized offers. Merchandising. Notifications. One platform.

Easy Shopping

Boost online sales with flexible merchandising, relevant ancillary choices and personalized offers.

Mobile and Connected

Mobile apps, chatbots and responsive web design for convenient access from any device, anywhere.

Custom Solutions

Solutions that fit into your environment and grow with your business. Any size. Any host system. Any volume.

Happy Customers

Intelligent multi-channel notifications keep passengers connected, informed and engaged.

Extended Distribution

Secure open architecture that enables rich content distribution to drive direct sales.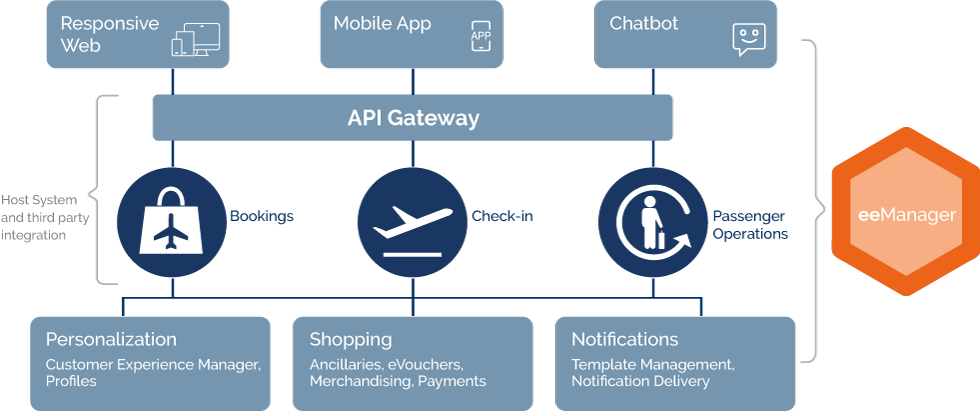 ee

PaxSuite
eePaxSuite is a robust internet booking engine (IBE), e-commerce and communication platform. It facilitates a seamless digital experience for air travelers, and offers airlines flexibility and control at all customer touchpoints.

Available as a fully-integrated platform, or individual modules, eePaxSuite empowers airlines to create custom mobile and desktop solutions that make maximizing direct sales effortless.
Get in contact now
Get the Most Out of Your Solution
Making it Happen

Your solution can be delivered by our agile team of experts within a matter of months. Our flexibility and responsiveness keep you ahead of the curve in an ever-changing industry.

Customer Care

Management of the success of your platform requires ongoing support and care. Our project managers initiate and coordinate continuous enhancement and innovation throughout your relationship with us.

Technical Support

We are committed to providing outstanding customer support. Our technical experts are on call 24 hours a day, seven days a week to resolve any issues.