23. Sep 2016
4 Steps to Minimize the Impact of your IROPS
By Elise Douglas, Marketing Manager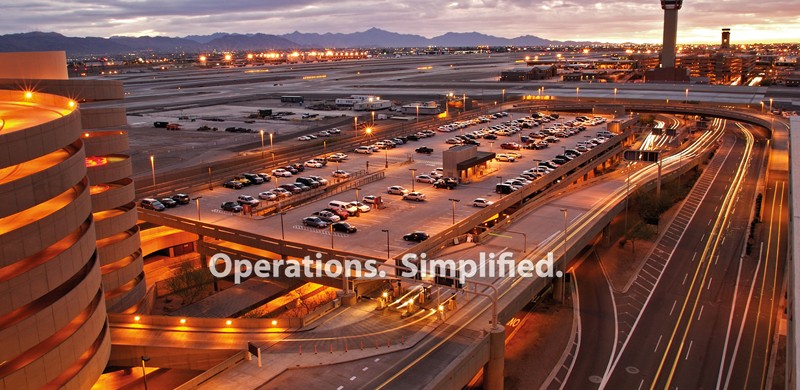 This summer has seen more and more airlines experiencing challenges with complex and often antiquated IT systems. In turn, more and more passengers and crew members have been experiencing frustration with cancelled and delayed flights.
According to Mark Dunkerley, CEO of Hawaiian Airlines, such outages are usually minor and short-lived, however the resulting displacement of crew can have long-term effects on an airline's operations. This was demonstrated in July when systems outages at a North American airline led to crew planners canceling "nearly 450 flights, primarily as a result of displaced Crews and aircraft."
Outages like these are looming large over the heads of airline executives. Every hour of delay of a single aircraft costs at least US$1,400. And that is before taking the cost of passenger time and loyalty into account.
So what can you be doing now to prevent the same level of disruption to your passengers and operations?
1. Start using notifications to keep your crew informed
Your crew members may not always be able to answer the phone. So don't waste valuable time and effort making calls that are never answered. By sending preferred-channel notifications (e.g. email, SMS, app-push), schedule changes can be sent and received by a crew member on-the-go, or while otherwise occupied.
TIP: Make sure that critical notifications are interactive. If your crew members can't acknowledge they've received the message, you'll never know whether they are going to turn up to their new shift until it's too late!
2. Automate your messages
The next step in using notifications to keep your crew members up to date is automating the delivery of messages. Create templates and logic for specific situations, and connect your notifications system to your crew management system so schedule changes trigger notifications to be sent with no human intervention required.
TIP: By choosing a notifications service that hosts your solution on their servers, a complete current copy of your schedules can be maintained where it won't be affected by internal systems outages (like the ones mentioned above). Crew members can still be contacted with minimal effort to ensure they arrive at the right aircraft at the right time.
3. Extend your notification automation to include escalation management
One of the most costly and time-consuming factors in managing crew during IROPS is ensuring everyone knows how their schedule has been affected. And the consequences of further delays and cancellations can have dire, long-term effects on customer satisfaction and loyalty.
Allow your crew members to select their preferred mode of communication, and always use this channel first to optimize response rates. If a crew member doesn't acknowledge a notification within an expected timeframe, send them a new message via a different channel. Continue this process until either: the update is acknowledged, or all automated communications channels have been exhausted.
TIP: If your system provides fully automated escalation management, you will only need to intervene with manual phone calls in a small number of critical situations.
4. Provide crew with real-time schedule information in the most convenient place – right on their smartphone
As smartphone ownership and usage grows and broadens, it only makes sense to make it easy for your crew to stay informed in the same place they are navigating a whole host of life events. A mobile app can give your crew members real-time visual schedules right at their fingertips, and allows you to incorporate push notifications into your overall communication strategy and escalation management rules. Crew members can be secure in knowing that they always have the latest information, and your schedulers will spend far less time worrying about communicating updates during daily operations.
TIP: Mobile apps can provide crew with additional information that will help to keep them informed and happy. Side-by-side schedule comparisons, team members sharing their flights, and hotel and ground transportation arrangements are only a few examples.
Simply put, if the Crews aren't in place, the planes can't fly.
—Southwest Airlines
About
ee

CrewConnect®

Working on top of existing crew scheduling, HR and operations systems, eeCrewConnect® contacts crew members automatically, tracks acknowledgements, and escalates notifications. The mobile app allows crew members to view their schedules, including hotel and ground transportation arrangements, and acknowledge change notifications. They can also check in for assignments, and from next month will be able to do so automatically using geo-fencing technologies.

After introducing eeCrewConnect®, no carrier has had to cancel a flight due to crew members not showing up to aircraft.
more information