11. Oct 2019
2e System launches NDC platform for new customer – Hahn Air
2e Systems is excited to announce their latest customer signing – Hahn Air – with the launch of their new NDC platform. Hahn Air is 2e Systems' first airline customer using the NDC solution which is based on IATA's New Distribution Capability (NDC) standard. This advanced travel retailing platform, powered by 2e Systems' internet booking engine (eeBook), will allow Hahn Air to connect with multiple distribution partners, generate flight and ancillary offers, and provide consumers with an enhanced retailing experience.

To celebrate the new partnership Phil Douglas, CEO of 2e Systems, Andrew Hurst, CTO at 2e Systems and Christopher Allison, Head of NDC at Hahn Air, were the first passengers holding NDC-enabled Hahn Air tickets on a flight from Luxembourg to Dusseldorf on August 16, 2019.

Christopher Allison, Head of NDC at Hahn Air: "We chose 2e Systems because of the high quality of their products as well as the potential savings and flexibility offered by their solutions. Their strong agile and flexible approach with frequent deliveries of functionalities allows Hahn Air to remain strongly focused on features which generate the most value, gain confidence in the delivery pipeline and react quickly to changes in the market. We trust that our new NDC platform is a scalable solution that meets the needs of all our current and future partners in a changing airline industry".

2e Systems' CEO Phil Douglas said: "We are delighted to be chosen by Hahn Air to deliver their new NDC solution using the 2e Systems' booking engine and the NDC API platform. The co-operation between 2e Systems and Hahn Air is definitely a win-win situation. With 2e Systems' deep knowledge of technology innovation and Hahn Air's expertise with IATA's NDC standard, we are convinced that the partnership will accelerate market expansion in the aviation industry. It was an honor and a great pleasure to fly as the first passengers on Hahn Air NDC tickets and we are looking forward to a strong partnership and future projects together."

The launch of the new NDC platform marks the first big milestone with an end-to-end solution for Offer and Order Management. Several new features are already in the pipeline such as additional forms of payment and passenger servicing.

Andrew Hurst, CTO at 2e Systems added: "We are very pleased to be launching our brand new NDC capability onto our eeBook e-commerce platform with a partner that has such a clear vision of how NDC can bring value to their business. This has been a true co-operation at every level, and I feel confident that the investment of e-commerce expertise and strong industry knowledge by both parties has resulted in a solution that will break new ground in the adoption of NDC and ONE Order."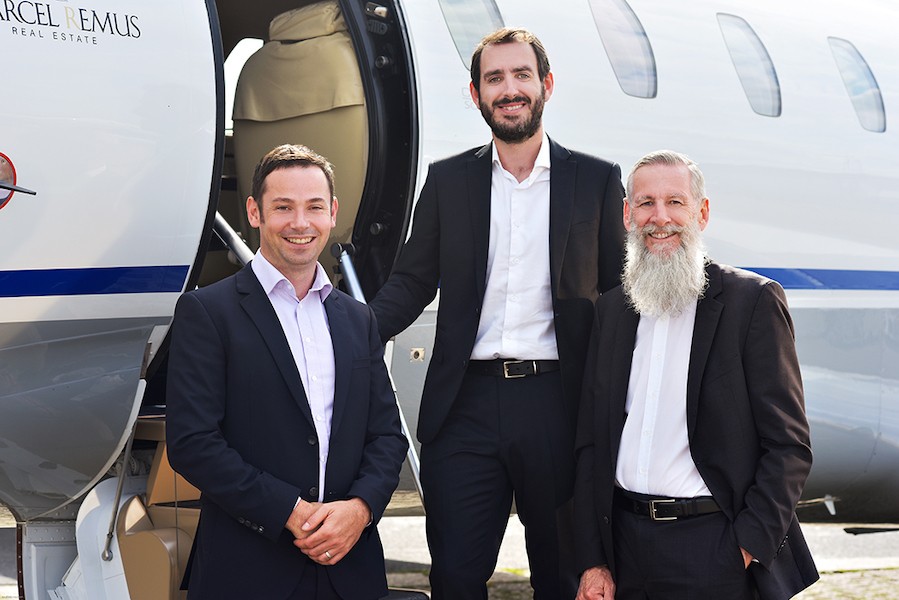 Picture Caption
Andrew Hurst, CTO of 2e Systems, Christopher Allison, Head of NDC at Hahn Air and Phil Douglas, CEO of 2e Systems were the first passengers travelling on a Hahn Air flight with NDC enabled tickets. Photo courtesy of Andi Werner.